TTI Talent Insights Engagement Report
The New World of Work Needs New Tools

Teams are returning to the physical workplace. The Engagement Report can ease a little of that stress. Find out how this report, and others, can be the key to your "reboarding."
Working From Home
Take the FREE Working From Home survey to learn more about yourself and how you interact in a remote environment.
EQ (Emotional Quotient)
Effectively Sense, Recognize, Understand and Manage Emotions of Ourselves and Others
DISC
Start with DISC, Your Behavioral Assessment Tool that Reveals How People Do What They Do.
Stress Quotient
Improve Productivity and Engagement by Uncovering and Releasing Stress Points within an Organization
TTI SI assessment results really validate and put employees' strengths and areas for improvement. This is a valuable tool all companies can benefit from. It's that powerful.
– Wade Johnson, CEO of Valor Health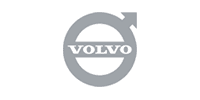 People Are the Key

to Business Success
The people we work with believe there is a better way to maximize talent within their businesses.
Since 1984, we work with organizations of all shapes, sizes, and creeds. We help groups to deliver awareness of self, recognition of others, and skills to adapt for improved communication
Experts Worldwide &
Research Backed Tools
Over the past 30 years, we've perfected the art of empowering people-first organizations. We've built a network of over 7,000 experts in 90 countries. Rigorous data analysis by internal research teams and independent statisticians has enabled us to build credible employee assessment tools that integrate into the most modern and effective methods in the marketplace.
Take Your Consulting
to the Next Level
If you have a growth mindset, love finding the best solutions for your clients, and want to create a legacy of excellence in your business, you'd be a great fit for the TTI SI network.